Al Kent/RAIN (1-SIDED) 12"
$16.50
The 1980 CHAKA KHAN classic "CLOUDS" gets a contemporary disco makeover by the one and only AL KENT on this 1-sided single. (MILLION DOLLAR DISCO)


Al-Tone Edits/0012 (VOL. 12) 7"
$10.50
Groove Dis Exclusive. Chicago's dynamic duo AL & TONE (B NIMBLE) return with 2 funky disco cuts on 7 inch. The AL side features "ALL THE TIME" a primetime dance floor tune showcasing serious brass. The TONE side offers the Disco Funk jam "RUN IT" which rides a wicked bassline. Small hole.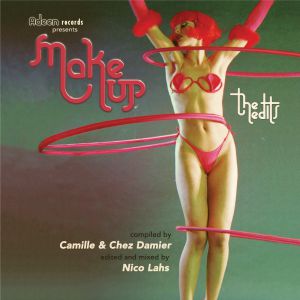 Nico Lahs/MAKE UP THE EDITS DLP
$30.00
US label ADEEN RECORDS presents an 8-track collection of 70's & 80's funk & disco gems hand picked by CAMILLE and CHEZ DAMIER, all of them retouched and edited by the label's own NICO LAHS. Pressed on 140g double vinyl. (ADEEN)