Caucasian Boy/PHUTURE - THE REMIX 12"
$21.00
Equal parts homage, remix, and radical makeover of the seminal acid house track "WE ARE PHUTURE" into a modern acid techno beast. "BOUNCE" drops an infectious vocal hook from the AZEALIA BANKS classic "212" over a raucous club jam. "GIMME A BEAT" is a sample-laden club beast closer.(CENTURY CITY)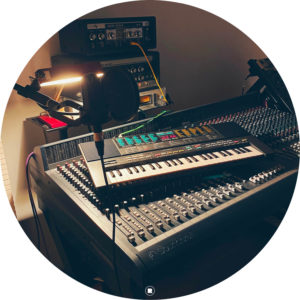 Ian Pooley/STUDIO A PT 2 12"
$18.00
Groove Dis Exclusive. The 2nd in a 3 part series of releases for RADIO SLAVE's REKIDS imprint. The fluttering synths and warped vocal samples of "JV ORGAN & MATRIX" open, following by an alternate techno version. "BACK UP" is a wild acid house ride, with the dreamy house of "101202" closing the...

Robert Hood/THE BLUEPRINT EP 12"
$16.50
Groove Dis Exclusive. The Detroit pioneer follows his acclaimed 2020 album "MIRROR MAN" with a brand new 4-track EP of driving techno once again for RADIO SLAVE's label. (REKIDS)