Kaidi Tatham/GALAXY 12"
$19.50
Returning to the 2000BLACK label with R&B/boogie offerings in his own distinct style, the title track featuring LOLA VIOLET singing about escapism and hope through the stars opens the 4-track single. A house mix follows, plus two more downtempo cuts on the B-side. (2000BLACK)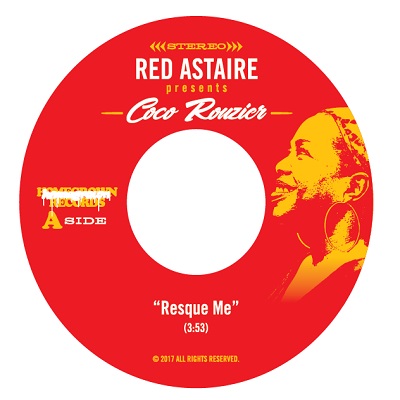 Red Astaire feat. Coco Rouzier/RESQUE ME 7"
$10.50
Catalog #:
HOMEGROWN015 7
Groove Dis Exclusive. Seriously dope downtempo soul cut with beats from the Swedish superproducer and sultry vocals from COCO ROUZIER (an up and coming jazz singer from DC) b/w the more uptempo, feel good 60s styled "REACHING OUT TO YOU". Big hole 7" single. Sold out since 2017 now repressed....