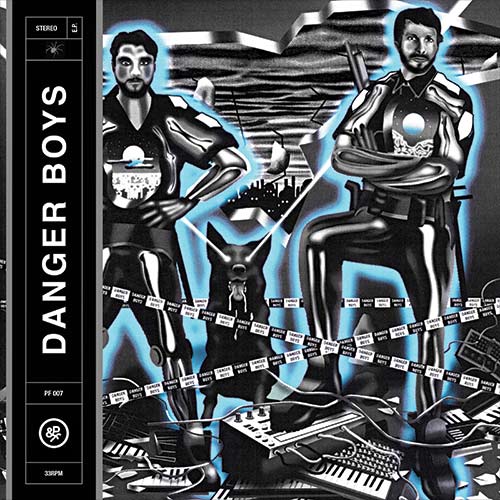 Danger Boys/MONSTERS FROM THE FUTURE 12"
$22.50
Naples duo RAFFAELE ARCELLA (WHODAMANNY) and ENRICO FIERRO (MILORD) present their newest incarnation, with four songs of post-punk disco-not-disco for the funkiest of crowds! As always, PINCHY & FRIENDS releases are vinyl only! Picture sleeve with Obi strip. (PINCHY & FRIENDS)


Skanking Lizard/ORIGINAL CHICAGO REGGAE 1978-1996 LP
$22.50
Groove Dis Exclusive. Chicago's first reggae band gets it's first proper anthology of rare and unreleased recordings. Twelve tracks of rock infused reggae ska that was light years ahead. Inc "JESSE JAMES" and "HEART FULL OF SOUL" singles + "IT HAPPENED", "STRANGE CARGO", "TONIGHT" & more. Yellow...

Untouchables, The/HOOKED ON A FEELING 7"
$21.00
Groove Dis Exclusive. Legendary 80's Los Angeles 80's Ska/mod band release their first new single in 35+ years - a collectible picture disc 45 designed by Chema Skandal. A wonderful summery ska take on the BLUE SWEDE / B.J. THOMAS oldies hit with a dubbed out version on the flip. Limited edition...