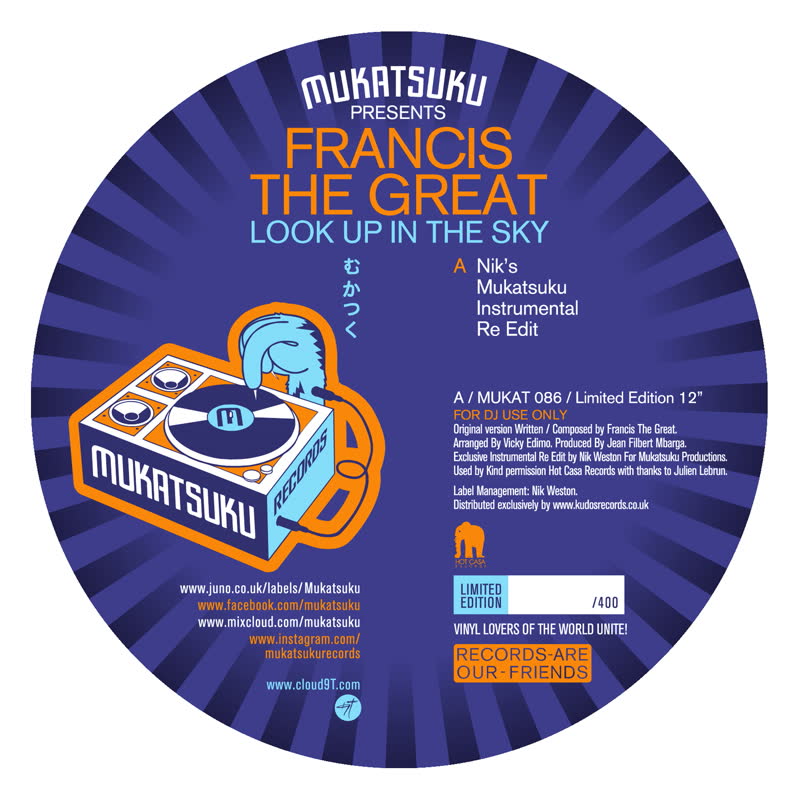 Francis The Great/LOOK UP IN THE SKY 12"
$21.00
NIK WESTON's instrumental edit focuses on the irresistible Afro funk groove of this song taken from the 1977 album "RAVISSANTE BABY". This 1-sided 12" is hand-numbered with only 400 copies, featuring a unique full side laser etching of the MUKATSUKU label logo. (MUKATSUKU)


Stan Getz & Gilberto/ST BONUS GTFD LP
$21.00
Back in print. DOL reissue of 1964 classic from American sax man STAN GETZ and Brazilian guitarist JOAO GILBERTO, featuring pianist/composer ANTONIO CARLOS JOBIM and ASTRUD GILBERTO. "THE GIRL FROM IPANEMA" launched ASTRUD to international stardom and popularized Boss Nova worldwide. Gatefold.