Apiento/ESCAPE REALITY EP 12"
$21.00
Groove Dis Exclusive. TEST PRESSING founder PAUL BYRNE, aka APIENTO, kicks off 2023 with a simmering EP that goes deep across 6 tracks of esoteric electronica and transcendental dance. Fans of ESP INSTITUTE take note! (LOVE INTERNATIONAL RECORDINGS x TEST PRESSING)

Greg Nairo/OMALA EP 12"
$22.50
Groove Dis Exclusive. Another blissed out release on ALL DAY I DREAM IN WAVES opens with the chilled dancefloor vibes of the title track evoking distant realms. The remaining three songs are a combination of ambient and tranquil meandering grooves. (ALL DAY I DREAM)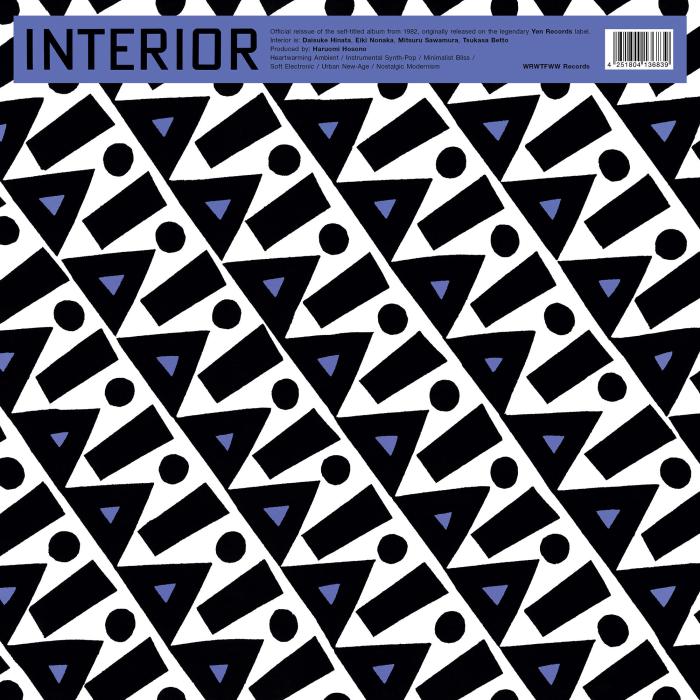 Interior/INTERIOR LP
$34.50
Official reissue of the HARUOMI HOSONO-produced INTERIOR self-titled debut originally release in 1982 by legendary label YEN RECORDS. The album's feel-good ambient music blends instrumental synth-pop, soft electronic minimalism, and cozy sound design. (WRWTFWW)