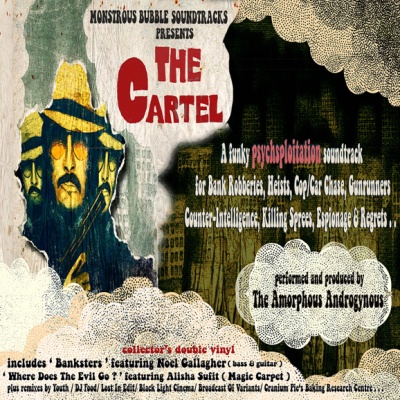 Amorphous Androgynous/THE CARTEL DLP
$25.50
Groove Dis Exclusive. A special collector's LP edition that features original tracks from "THE CARTEL" VOL 1&2 plus remixes by YOUTH, DJ FOOD, and AMORPHOUS themselves. A la the "MONSTROUS BUBBLE" soundtrack series, we see the FSOL duo explore psych-sploitation to the max with NOEL GALLAGHER....

Joao Gilberto/JOAO GILBERTO (1973) LP
$19.50
New label COOL CULT RECORDS kicks off with Brazilian bossa nova legend and his uch recered self titled 1973 album. ROLLING STONE called it one of the 100 best Brazilan albms in history, features DONNY CAAR and MUCHA. Ten tracks on heavyweight wax.
Umeko Ando/BATTAKI +JOE CLAUSSELL RMX LP
$37.50
Album of Japanese tribal music (Ainu) from UMEJO ANDO known as a master of the Upopo (song) and Mukkuri (mouth harp). 9 tracks including a special remix of the title track done by JOE CLAUSSELL. Comes with a dl card for the remix. Japanese import with pic sleeve. Sound samples for just 3 cuts.