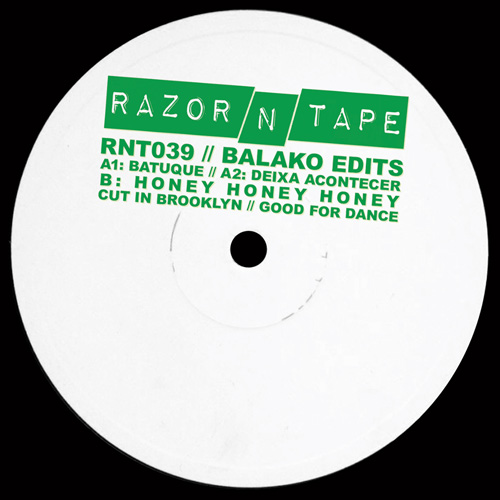 Balako/RAZOR-N-TAPE EDITS 12"
$16.50
Groove Dis Exclusive. RNT drops 3 tracks of tropical summer heat from this Brazilian act. "BATUQUE" showcases their knack for updating Brazilian pop music, while "DEIXA ACONTECER" adds an acid lean to the traditional sounds of Brazil, & "HONEY" is an opus of Afro-Brazilian disco insanity!...

Tabala/TABALA MOUV (AROOP ROY EDIT) 12"
$16.50
The original, included on the B-side, is a highly sought after zouk track from the 80's by MAURICE AGAD of the Caribbean island of Martinique. AROOP ROY & TRUCCY (of RAINER TRUBY TRIO) each offer modern reworks. Pressed on 140g vinyl with beautiful art limited to 1st pressing! (VIVE LA MUSIQUE)