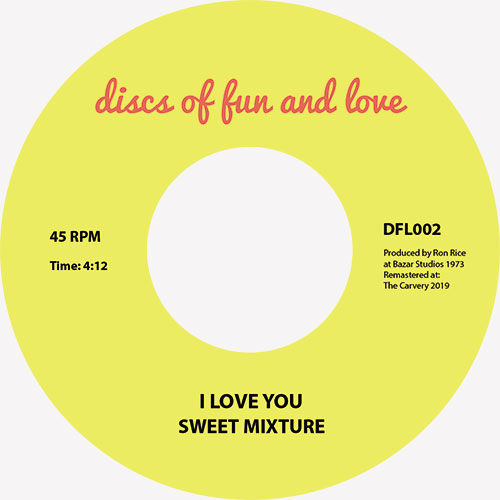 Sweet Mixture/I LOVE YOU 7"
$16.50
Originally released in 1973, the one and only release from SWEET MIXTURE was this soul ballad, backed by the groovy dancer "HOUSE OF FUN AND LOVE" on the B-side. Support from GILLES PETERSON & JOHN GOMEZ. (DISCS OF FUN AND LOVE)

Todd Terje/TTJ EDITS #2865 12"
$16.50
Groove Dis Exclusive. Edit master TODD TERJE is back on the scene yet once again with a 3-track EP. Let's kick things off on Side A with edits of "UNDER MY THUMB" by THE ROLLING STONES, followed by MICHAEL HENDERSON's "LET LOVE ENTER". Closing it out is an edit of "MARGERITHA" by MASSARA on the...