Beatles vs Hip Hop/ADVENTURE (COLOR) DLP
$27.00
Catalog #:
PEPPERLAND001 1
The creators of WU TANG vs THE BEATLES return with "ADVENTURE TO PEPPERLAND THROUGH RHYME & SPACE". 26 tracks of FAB 4 mashed up with the very best hip hop including BIGGIE, NAS, P.E., BEASTIES, BUSTA RHYMES, WU TANG CLAN, TUPAC, TALIB, VIKTOR VAUGHN, BDK, MASTA ACE, ULTRAMAGNETIC MCs and more!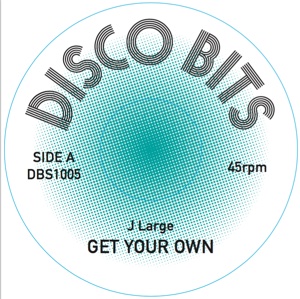 J Large/GET YOUR OWN 7"
$13.50
Groove Dis Exclusive. DISCO BITS returns with a top class mash-up, the tastiest REUBEN with a side of AGUILERRA. On the flip a way-ahead-of-its-time worldy weapon from '79 gets a 21st century buff up. (DISCO BITS)

Talib Kweli/DUB KWELI LP
$15.00
MAX TANNONE follows up his MOS DEF remix album with this one from MOS DEF's partner in BLACK STAR, TALIB KWELI. Using reggae dub tracks from PRINCE JAMMY, LEE SCRATCH PERRY. and others as backing this gives TALIB's raps a whole new sound. 10 tracks spanning from 2000 to 2007. Back in stock!