Ambien Baby/TACK EP 12"
$13.50
D TIFFANY & DAN RINCON are AMBIEN BABY, and this is not an ambient record! This is "total sonic disorientation" via electro and breakbeat sounds, along with a healthy dose of subversive percussive elements. (PLANET EUPHORIQUE)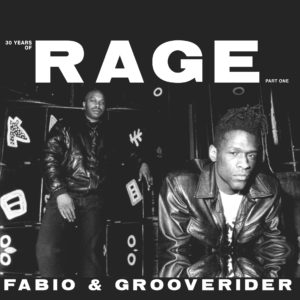 Fabio & Grooverider/RAGE PART 1 DLP
$30.00
Groove Dis Exclusive. "30 YEARS OF RAGE" celebrates the early inception of the classic sounds of rave that first took shape at the D&B duo's London party "RAGE" way back in 1988! The 1st of 4 double 12" releases, featuring early techno, acid house, breakbeats, & jungle! All songs remastered &...