Pharoah Sanders/TIMELESS FINEST EP 10"
$13.50
Groove Dis Exclusive. In preparation for the upcoming full length compilation on DOPENESS GALORE documenting PHAROAH SANDERS recordings for the TIMELESS FINEST jazz label between 1970 & 1995, we're treated to this 10" sampler featuring the heavy spritual jazz of "YOU'VE GOTTA HAVE FREEDOM" &...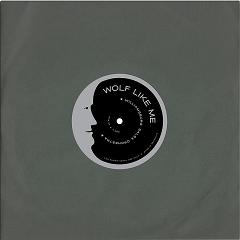 Williamsburgh Salsa Orchaestra/WOLF 10"
$15.00
NONAMES proudly presents a limited edition 10" from Brooklyn 11 piece vintage salsa band, redefining a couple of indie rock staples: TV ON THE RADIO's "WOLF LIKE ME" and PETER BJORN & JOHN's "YOUNG FOLKS". Housed in vintage 78rpm style green sleeve for added flair. Nice stuff!