Roots, The/ORGANIX DLP
$16.50
Groove Dis Exclusive. Their classic debut from 1993 now back in print again from the original Philly label REMEDY RECORDS. This essential rap classic includes the cuts "PASS THE POPCORN", "GOOD MUSIC", "THE SESSION" and more. Still stands up 25 years later. Repressed and (finally) back in stock.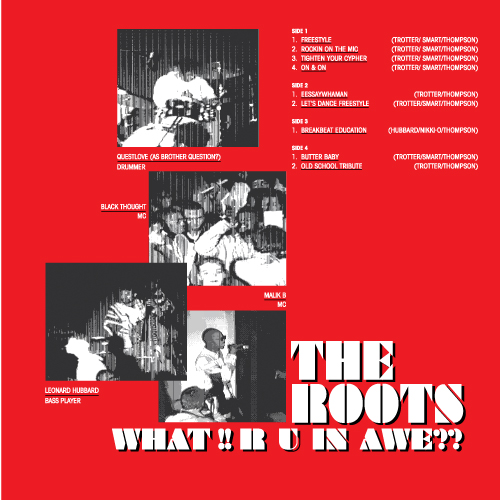 Roots, The/WHAT!! R U IN AWE?? DLP
$22.50
Groove Dis Exclusive. The first live performance THE ROOTS recorded (from previously lost DAT). Recorded at the Phoenix Festival outside London 7 years before ROOTS' "COME ALIVE" in 1999. A release so rare it's never been heard by the public. 9 tracks. Pic sleeve. Strictly limited. Last few...