Alex Jann/FUTURE FUNK EP 12"
$15.00
Groove Dis Exclusive. Vinyl-only imprint DMK (sub-label of DOGMATIK RECORDS) returns with 4 tracks that slide between electro, minimal, house, and techno with an ease and fluidity. Equally at home on the dance floor or deep headphone listening in a dark room. (DMK)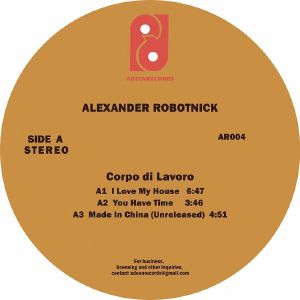 Alexander Robotnick/CORPO DI LAVORO 12"
$16.50
Three new originals of electro-infused Italodisco on the A-side, while CAMILLE & Detroit legend KAI ALCE each offer house remixes of "YOU HAVE TIME" on the B-side. (ADEEN)