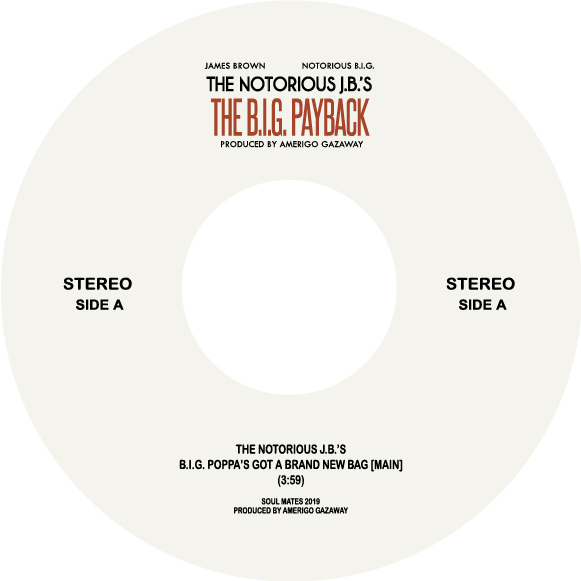 Biggie vs James Brown/B.I.G. PAYBACK 7"
$10.50
Taken from the "B.I.G. PAYBACK" mashup album from AMERIGO GAZAWAY featuring NOTORIOUS B.I.G. mixed with JAMES BROWN. One the standout tracks "B.I.G. POPPA'S GOT A BRAND NEW BAG" is pressed up on a big hole 7" 45 with the instrumental mix on the flip. Black vinyl repress now back in.


Kruder & Dorfmeister/G-STONED EP 12"
$16.50
Absolutely essential 1993 downtempo/future jazz classic back in print on wax! The debut release that made the Austrian duo world famous, with SIMON & GARFUNKEL spoofed art & includes "HIGH NOON","ORIGINAL BEDROOM ROCKERS", SH*T PT 1 & PT 2" and "DEFINITION." Awesome to get this restocked!(G-STONE)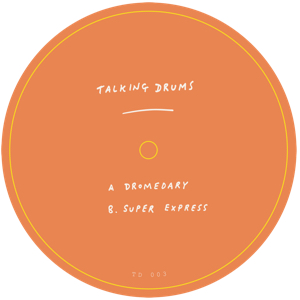 Talking Drums/DROMEDARY 12"
$15.00
A master class in daft drum breaks, Saharan strings, and syrupy synth lines perfect for Arabian nights and disco daze, "DROMEDARY" takes you on a cosmic cruise. "SUPER EXPRESS" is a lysergic locomotive burning up the main line from Mos Eisley to Mumbai. (TALKING DRUMS)