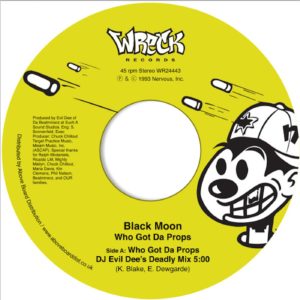 Black Moon/WHO GOT DA PROPS? 7"
$13.50
Groove Dis Exclusive. The first in a series of all-time classic hip hop anthems from the NERVOUS vaults, pressed on high quality dinked 45's. The 1992 debut release from the American hip hop trio, this remastered 7" includes DJ EVIL DEE's DEADLY MIX, plus the instrumental. (WRECK RECORDS)


E.C. Illa/GRADE SCHOOL DROPOUT COLOR 7"
$15.00
Groove Dis Exclusive. Two tracks of Chicago hip hop recorded back in 2002 and produced by KANYE WEST before he made it big. Strictly limited numbered white vinyl pressing. Hand autographed by E.C. ILLA himself and comes with a collectible 45 7" adapter. A side "STRUGGLIN'" B side "MASK & A PUMP"....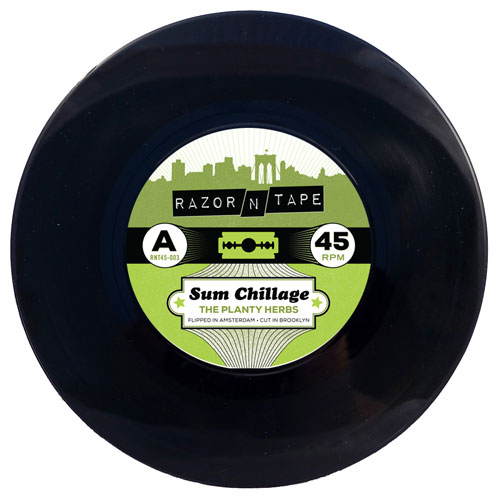 Planty Herbs/SUM CHILLAGE 7"
$13.50
Groove Dis Exclusive. RAZOR-N-TAPE does hip hop with up and coming Amsterdam talent THE PLANTY HERBS. "GET DIS MONEY" by SLUM VILLAGE gets the Dutch coffee shop treatment on the A-side, while "OOOH" by DE LA SOUL feat. REDMAN gets the edit on the flip. Now repressed! (RAZOR-N-TAPE)