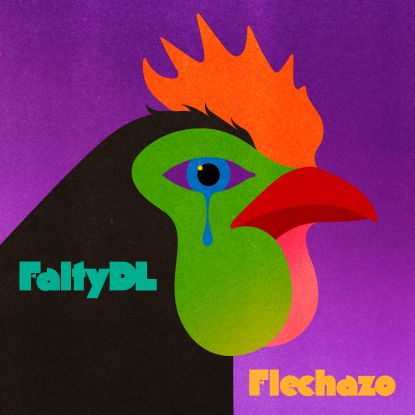 Falty DL/FLECHAZO 12"
$15.00
Brooklyn's finest debuts on Swedish label STUDIO BARNHUS with two slices of lovestruck rave classicism. The title track steadily builds a shifty groove before opting into lavish synth themes, while "NEW LOVER" gets to the point with razor-cut breakbeats and show stopping sub-bass. (STUDIO BARNHUS)

Various/WEAPONS OF ASS DESTRUCTION 2 12"
$18.00
DUNGEON MEAT are back with the 2nd installment in their series, featuring 3 more killer club cuts . A sleazy house jam from HONEY DIJON, a futuristic speaker freaker from DESERT SOUND COLONY, and a UK garage stepper from SLAPFUNK's DANIELLE TEMPERILLI all make the cut. (DUNGEON MEAT)

Archie Hamilton/EYE OF THE STORM 12"
$15.00
Groove Dis Exclusive. Featuring REPRAZENT artist ONALLEE on vocals, this song from his debut album "ARCHIVE FICTION" opens with a big room techno remix by RADIO SLAVE. Then HAMILTON's VIP Mix is a reimagined garage-inspired mix. BUSHWACKA ends with a breakbeat-infused, dreamy remix. (MOSCOW)