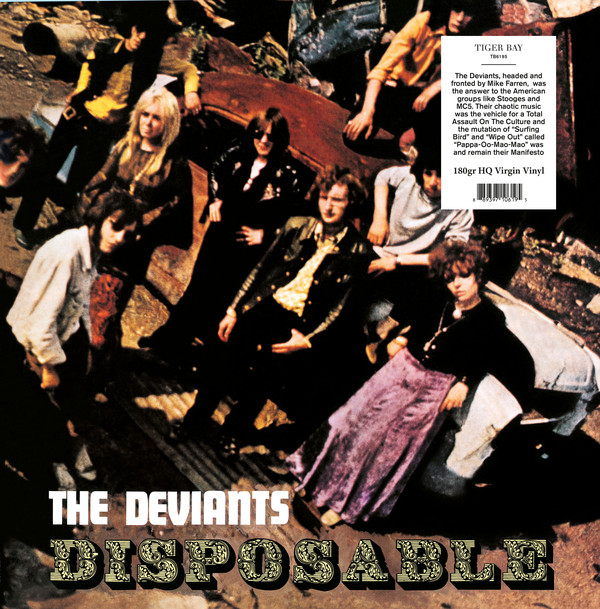 Deviants, The/DISPOSABLE (180g) LP
$25.50
Headed and fronted by legendary counter-culture figure MIKE FARRE, THE DEVIANTS were the British answer to American groups like THE STOOGES & MC5. Released in 1968, their sophomore album includes "PAPPA-OO-MAO-MAO", the indisputable manifesto of THE DEVIANTS! 180g vinyl, gatefold. (TIGER BAY)

Gil Scott-Heron/SMALL TALK AT 125TH LP
$24.00
Reissue of HERON's debut album, originally released on FLYING DUTCHMAN in 1970. 15 tracks of volcanic Black intellectualism and social critique, includes "THE REVOLUTION WILL NOT BE TELEVISED", "WHITEY ON THE MOON", "THE VULTURE", "PAINT IT BLACK", "EVOLUTION AND FLASHBACK" and more. 180g wax.
Parliament/OSMIUM LP
$22.50
Groove Dis Exclusive. Their legendary 1970 debut album was a sign of things to come for GEORGE CLINTON and his psychedelic funk band. This 10-track album, released the same year as their debut FUNKADELIC record, easily captures the druggy haze of the era. (INVICTUS) More copies back in stock!