Biggie vs James Brown/LTD. ED CLEAR LP
$21.00
Catalog #:
NOTORIOUSJBSLTD1
Limited clear vinyl run of just 150 copies. Stickered and hand numbered.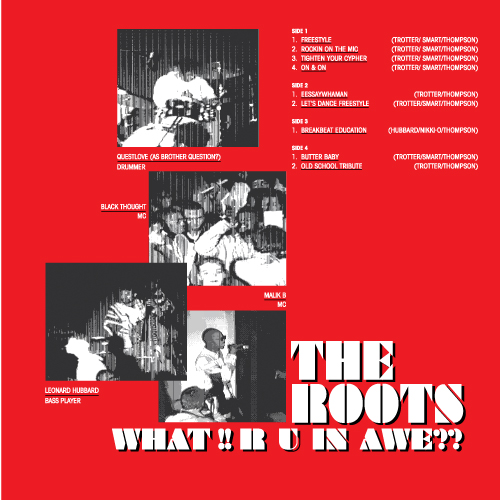 Roots, The/WHAT!! R U IN AWE?? DLP
$22.50
Groove Dis Exclusive. The first live performance THE ROOTS recorded (from previously lost DAT). Recorded at the Phoenix Festival outside London 7 years before ROOTS' "COME ALIVE" in 1999. A release so rare it's never been heard by the public. 9 tracks. Pic sleeve. Strictly limited. Last few...