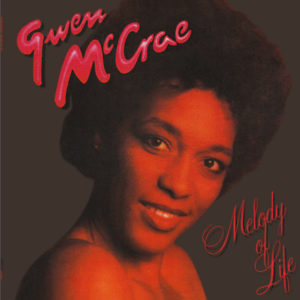 Gwen McCrae/MELODY OF LIFE LP
$21.00
Groove Dis Exclusive. This 1979 LP is full of killer soul and funk across every single one of these 7 songs! Includes opener "ALL THIS LOVE THAT I'M GIVING", famously sampled by CASSIUS on "FEELING FOR YOU". Now repressed! (CAT RECORDS)


Climax Chicago Blues Band/SELF TITLED LP
$24.00
TIGER BAY reissue of the 1968 album from British blues band who recorded this stright-up blues masterpiece at ABBEY ROAD. Includes covers of SONNY BOY WILLIAMSON's "DON'T START ME TALKING", BIG NILL BROONZY's "MEAN OLD WORLD", BIG JOE TURNER's "WEE BABY BLUES" & more. Includes 3 bonus tracks.

Contemporary Music Unit/OPEN SPACES LP
$24.00
TIGER BAY reissue of 1971 British art-rock masterpiece that draws on many European folk elements as well as blues, psychedelica, jazz, reggae and traditional African & Indian forms. Contains an unusual reading of PHAROAH SANDERS' "JAPAN" along with eight multifacited originals. 180g vinyl.