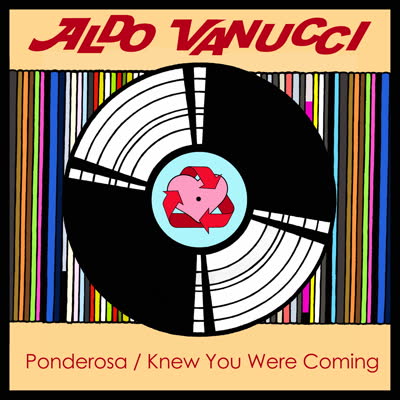 Aldo Vanucci/PONDEROSA 7"
$13.50
Groove Dis Exclusive. A new single ahead of a forthcoming album, the title track features DENA DEADLY and a MORRICONE-esque sample flipped into a more driving slice of pop. B-side "KNEW YOU WERE COMING" fuses an 80's disco boogie groove with a memorable top line. (JALAPENO)


Foe/BEAUTIFUL SWIMMERS MEGA REMIX 12"
$13.50
Groove Dis Exclusive. A 12" sampler from the forthcoming compilation "SOUND OF LOVE INTERNATIONAL 002" by BEAUTIFUL SWIMMERS. The duo's take on FOE's 1995 Baltimore house jam "ARE U DA BOMB / BLOW UP GIRL" is backed with soulful 90's classic "MORE THAN YOU CAN WISH" by HARLEM GEM. (LOVE...


Jon Kennedy/LIVE TEST & DEMONS 7"
$9.00
Groove Dis Exclusive. More copies back in! "LIVE TEST" is a muscular breaks track full of menace and driving beats. A hit with Z-TRIP, MARK RAE, DJ VAJRA, FLETCH, etc. when it dropped in 2009. The flipside is a dubbed up remix of "DEMONS" by FARM FRESH's TIM SMITH. Dope. Last copies available....